Discover Keystone lodging, tours, parks, attractions, shopping, and dining!

From the 'bucket list' scratcher to the art lover to the history buff - we've got you covered!

Learn about the historical and cultural significance of Keystone!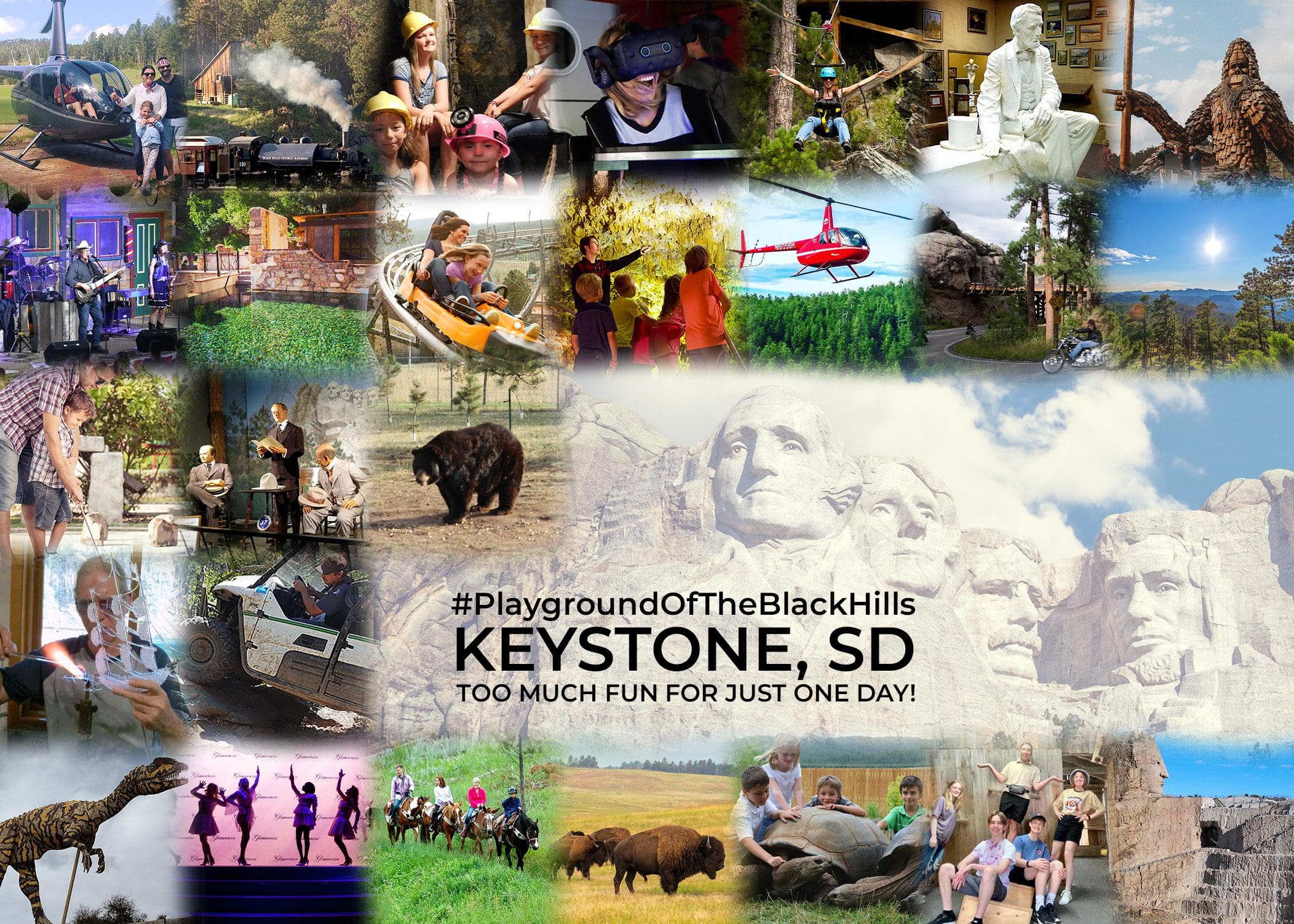 The Keystone chamber of Commerce
Playground of the Black Hills
Keystone is now known as the "Playground of the Black Hills," featuring over 20 attractions, from thrilling zip lines to adventure parks. Hop in a helicopter for an adventure ride to see the stunning views of the Black Hills, Crazy Horse, Custer State Park, and of course Mount Rushmore. Enjoy several dining options, explore an array of unique gift shops, and don't forget to check out the arcades and candy shops. Today, more than 2 million people visit Mount Rushmore each year, and nearly all of them come through Keystone, South Dakota.
See our downtown Keystone live traffic feed:
Begin your adventure through the lush Black Hills National Forest and start carving out your own adventure in America's heartland. Located right in the center of the Black Hills, Keystone is the perfect home-base for your vacation. Nearby, you will find jaw-dropping national monuments such as Mount Rushmore National Memorial and Crazy Horse Memorial. Just outside of Keystone, you can start a journey down the famous Iron Mountain Road, where you will experience narrow granite tunnels and spiraling pigtail bridges. Hiking and biking trails are plentiful and action-packed snowmobiling or UTV riding opportunities are never far.