When Laura Ingalls Wilder published her first book, Little House in the Big Woods in 1932, she had no idea that she was creating lasting fame for herself and her family.
A large selection of books on Laure Ingalls Wilder family tree and history are available in the Gift Shop at the Keystone Historical Museum in Keystone, South Dakota.
Carrie Ingalls, sister of Laura Ingalls Wilder, of "Little House on the Prairie" fame, moved to Keystone, South Dakota in 1911. She ultimately resided in Keystone for 35 years. She is buried in the family plot in her hometown of DeSmet, SD.
It was determination and destiny that brought Carrie Ingalls to Keystone. She was a real South Dakota pioneer. She was one of the younger sisters of Laura Ingalls Wilder who wrote the "Little House Books." She came to Keystone, South Dakota as a seasoned newspaper manager and eventually married the widower David N. Swanzey and helped him raise his two children, Mary and Harold. Those showing an interest in Laura Ingalls Wilder's family will be pleased to visit the Keystone Historical Museum to see the memorabilia of Carrie and learn more about this determined and successful pioneer of South Dakota history.
Caroline Celestia called Carrie, the third daughter was born in Montgomery County, Kansas on August 3, 1870, in a cabin built by Charles "Pa" Ingalls. The cabin was located thirteen miles from the Oklahoma border. The cabin was actually on the Indian Territory, a reserve promised by the government for the Osage tribe. The Osage Indians resented such intrusions by the settlers. Tensions grew between the tribes and the pioneers and rumors suggested that the whites would be driven away.
Finally, a monetary agreement was made with the Indians and they rode off. The Indians pushed further west. The Ingalls did move north and lived in several locations before they made their final home in De Smet, Dakota Territory.
Carrie was nine years of age when the family moved to the De Smet area where she spent her formative years. Carrie is one of the few historical figures whose childhood is much better known than her adulthood. The only writings about Carrie as an adult come via her connection to Laura. Biographers do mention Carrie's newspaper career. The Keystone Historical Society delves into the memorabilia, newspaper career, her life in a small community, and the raising of two children of the widower, David N. Swanzey.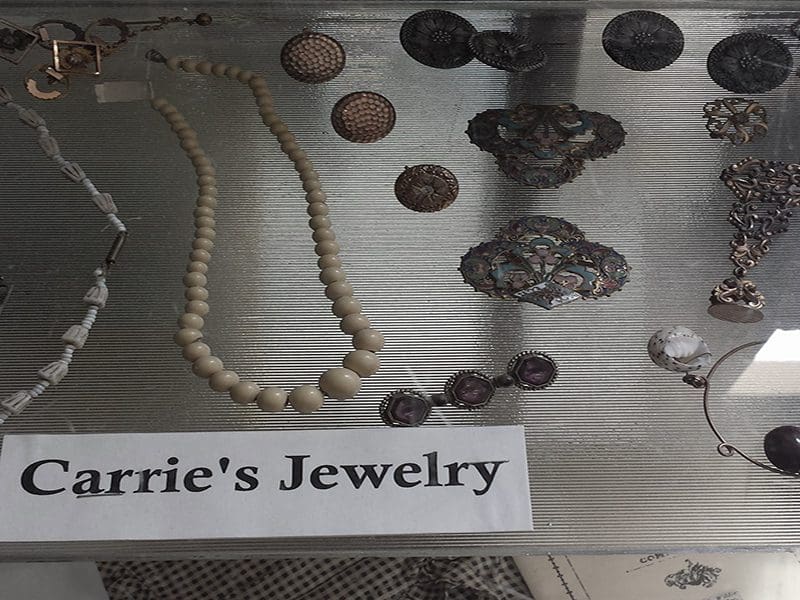 When Laura married Almanzo Wilder and moved to Missouri, Carrie felt obligated to help the family afford to put her older sister Mary in the College for the Blind in Iowa. Carrie wanted to follow in the footsteps of her older sister, Laura, and be a school teacher. Carrie studied hard and passed her teacher's examination and she did teach school for a short time, but it wasn't really what she wanted to do.
At nineteen years of age, Carrie was an apprentice on the Leader staff, the town's weekly newspaper. She learned all aspects of the newspaper business. The Leader was eventually combined with the De Smet News and she may have worked for the rival Kingsbury Independent. Carrie worked in the newspaper business for about five years in De Smet. She also clerked in stores, did substitute teaching and worked in the Post Office. At thirty-five years of age, Carrie went to Boulder, Colorado in search of a climate that would clear her sinus and asthma problems. No doubt, she worked in Colorado and moved on to Wyoming where she may have worked for a newspaper.
During that time, Carrie became a landowner. The U.S. government opened various Indian lands to white settlers. Lucky white men and women would win the right to homestead in the Indian lands by lottery. Carrie decided to throw her name into the hat and she won. The homestead claim was near the town of Topbar north of Philip, South Dakota. She lived in a tiny tar-paper shanty which was typical of that day, living on the homestead for at least six months each year and the remainder of the time in De Smet.
Carrie would eventually meet E. L. Senn who was known as the "Final Proof King of South Dakota." It was reported that Senn owned as many as fifty-one newspapers in South Dakota. Fundamentally, Senn made his money because each homesteader had to file final proof sheets for five consecutive weeks. According to a government ruling, such newspapers were to be paid five dollars by the landholder for each final proof published, and any contestant to a settler's right to the land must pay a publication fee. Carrie first worked for E.L. Senn in the town of Pedro, not too far from her claim. By the summer of 1909, Carrie was the manager working for Senn at the Pedro Bugle.
Pedro was the original camp of Chief Big Foot on the Cheyenne River. Big Foot and his band were driven out of their camp and eventually met their demise when they were slaughtered at Wounded Knee on December 29, 1890. Pedro once boasted a population of 300 and was a popular crossing on the Cheyenne River. Pedro is no longer on the map and is a real ghost town, occupied today by a few ranchers.
As Pedro began to fade, Carrie was transferred to the Roseland Review at Roseland, South Dakota in 1910. At this time, Carrie was 40 years of age, a seasoned newspaperwoman, and she had never been married. By now, E.L. Senn had settled in Deadwood, South Dakota, a mining town dominated by gamblers and prostitutes. Senn had discovered something else in the mining community; mines fell under the same legal regulations as homesteads. Mining claims had to be advertised and those contesting the ownership of mines had to publish legal challenges. It was fertile ground for more cash. Senn began acquiring newspapers in mining areas and he sent Carrie ahead to run them.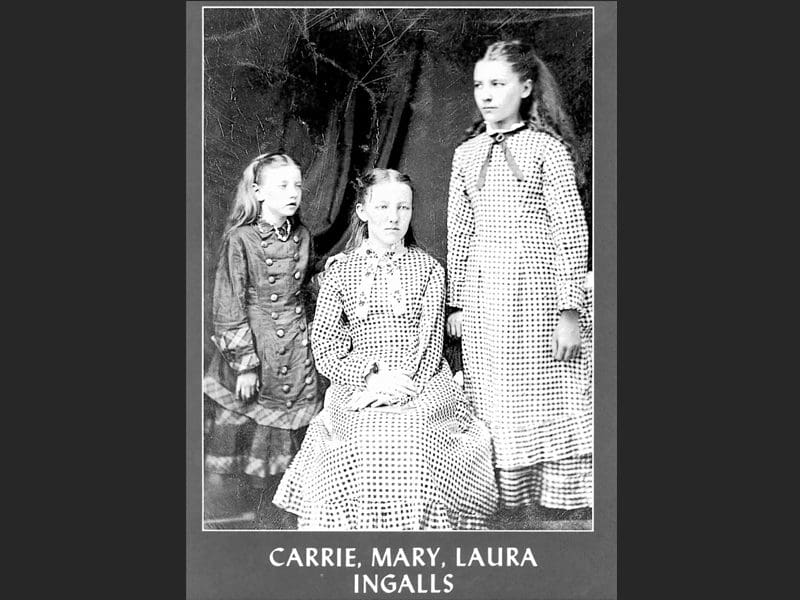 Carrie arrived in the mining town of Keystone, South Dakota in 1911, where she was to manage the Keystone Recorder. The legal mining ads were more expensive than the five-dollar notices required of homesteaders; the flat rate for mine notices in the Recorder was nine dollars. Miners were presumably wealthier than farmers. Carrie also worked for the Hill City Star.
On August 1, 1912, Carrie married David N. Swanzey and retired from the newspaper business so she could raise her stepchildren, Mary (age 8) and Harold (age 6). Carrie spent the remainder of her life in Keystone until she passed away on June 12, 1946, at the age of 76. After Ma Ingalls passed away in 1924, Mary, the blind sister, came to Keystone to live with Carrie until she passed away in Carrie's home on October 20, 1928.
With a visit to the Keystone Historical Museum, you will learn more about the 35 years Carrie spent in Keystone and you may view the memorabilia of the Ingalls' family. You will learn about Uncle Henry Quiner, his wife Aunt Polly (Ingalls) Quiner, and Carrie's double-cousin, Ruby, when they lived and died in the Keystone area during the mid-1880s.
The free museum in the old two-story Victorian schoolhouse in Keystone is open from 10:00 am to 3:00 pm, June 1st through August 31st. The museum is closed on Sundays.
Thanks to Julie Hedgepeth Williams of Samford University in Birmingham, Alabama who wrote a paper, Little Newspapers on the Prairie: The Frontier Press of Carrie Ingalls."