Prairie Berry Winery & Miner Brewing Company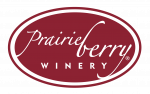 The Emporium in Keystone SD: A better place to trade
Hand crafted on-site in the beautiful Black Hills of South Dakota, our wines have won over 1,000 international awards. Plan ahead and reserve your free wine tasting of up to five tastes, including our most popular wine, Red Ass Rhubarb. Bring your whole family for lunch on our patio and games on our lawn. Located three miles northeast of Hill City on Hwy 385. Visit Miner Brewing Co. next door for South Dakota inspired craft beer, meads, ciders, and seltzers. 

The Emporium in Keystone SD: A better place to trade
Come visit The Emporium in Keystone, SD for all of your gifts, seasonal items, and souvenir needs!
**Allow 30 – 90 minutes. 
The National Presidential Wax Museum was founded in 1971 by famous Hollywood wax sculptor Madame Katherine Stubergh and renowned movie set designers Don and Bonnie McPhee.