Black Hills Wilderness Edge Adventures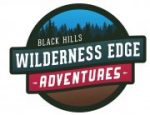 Don't Just See The Hills - EXPERIENCE IT
Black Hills Wilderness Edge Adventures gives you the opportunity to explore the Black Hills off the beaten path with ATV/UTV rentals. Located near Mt. Rushmore, close to the hundreds of miles of trails & amazing scenic drives, Black Hills Wilderness Edge Adventures takes you off the beaten path & lets you experience, not just see, the Black Hills, getting you out into the forest on your own terms. 
We have 2, 4, or 6 seats side by side available for a fun activity the whole family can enjoy.  Rent an ATV/UTV, pack a picnic lunch & go experience the uniqueness of the Black Hills National Forest. Rental includes unit, cooler, fuel, trail map & trail permit.  We go over recommendations of trails in the area and then you are free to explore on your own.  We are just a call/text away if you have any issues or problems.  Whether you're a family looking for an extraordinary experience, an outdoor enthusiast who enjoys being in nature, hunters wanting to get deeper in the forest, or honeymooners starting your adventure of life, come see why we've been blessed to call the Black Hills home & want to share it with you!
Black Hills Wilderness Edge Adventures Info:
Frequently Asked Questions
Productions are not recommended for children under 4 years of age as they often do not have an attention span for 2-hour performances. Please note that parents will be asked to take children outside if they are disruptive to other patrons.
Pre-order with at least 48 hours.
Pick up at the snack bar before your performance.
Grab a picnic table in Haberman Hall or near the creek.
Picnic Boxes can be added onto tickets at the time of purchase or ordered by calling the box office.
Whether it's your first time, or you just need a refresher, here's an area dedicated to what to bring, what to wear, and what to expect during your visit to the Black Hills Playhouse.