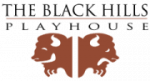 Enjoy a memorable, day-long adventure through the Black Hills with our experienced and knowledgeable guides!
The Black Hills Playhouse is a 76-year-old professional summer stock theater nestled in gorgeous Custer State Park between Keystone and Custer, SD. Actors, artists, directors, and designers hired from all over the country live on-site, and play to audiences six days a week in an air-conditioned 347-seat theater. Snack bar with beverages, snacks, and souvenirs for sale, as well as a covered picnic area are available. Closest meal options are in Keystone or Legion Lake Lodge in Custer State Park. Reservations are recommended as seeing a show at the Playhouse is a favorite tradition of locals and tourists alike. See website and social media for show schedules and tickets.
ROUND OUT YOUR EXPERIENCE WITH A MEAL IN THE PARK
For those in the know, the BHP experience begins well before the house bell calls the playgoers to their seats. Earlier in the day, as the afternoon sun streams through the pines, tables are claimed, corks popped and picnics commenced. Here lies one of the best-kept secrets of the BHP experience – families and friends scattered about the grounds, breaking bread and anticipating the play to come.
The Thirsty Buffalo Snack Bar has a nice variety of options from hot dogs to nachos, candy, chips, popcorn, sodas, ice cream, and freshly baked cookies. It also has BHP t-shirts, jackets and other fine merchandise.
To pre-order a picnic with us or pack a picnic basket with your favorite outdoor cuisine. Come early and stake your claim to one of BHP's picnic tables.
With cinematic marketing by Badlands Media. Production photo Credit: Sage Studios. BHP Photo Credit: Colleen Marsh Olson
Hours Notice
*Late seating not guaranteed. Curtain at 2:00 pm or 7:30 pm sharp.
Pricing Notice
*All sales are final and non-refundable, but we will happily exchange your tickets for another performance.*
Frequently Asked Questions
Productions are not recommended for children under 4 years of age as they often do not have an attention span for 2-hour performances. Please note that parents will be asked to take children outside if they are disruptive to other patrons.