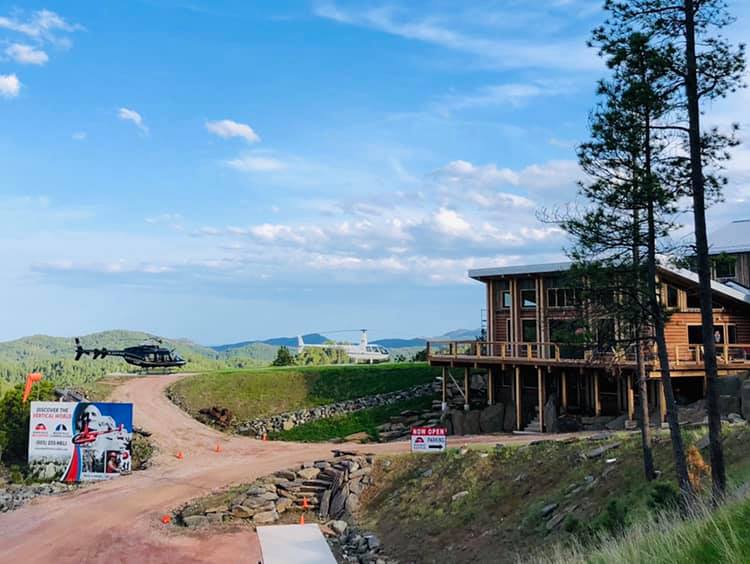 Enjoy a memorable, day-long adventure through the Black Hills with our experienced and knowledgeable guides!
Black Hills Helicopters, Inc. offers helicopter tours of the unique geological outcropping that is the Black Hills of South Dakota. This geological anomaly made for the perfect location to create the world's largest sculptures; Mt. Rushmore and Crazy Horse.
Take a few minutes to see a different perspective and experience the unforgettable sensation of helicopter flight and the vertical world!!
"The Above and Beyond Bargain Tour"
Our daily tour begins at Mount Rushmore!  We drop you off at the front steps to this magnificent National Memorial, so you can wander for over an hour under the spectacular 60-foot high granite faces and tour the Visitor Center with theatres and museums.